Free USA Shipping on orders over $50
See shipping information here
FREE USA SHIPPING
TURNAROUND
All orders are shipped within 5 business days of receiving your order.
CARRIERS
We use UPS as our carrier to deliver our orders. We deliver to USA and Canada only.
ORDER TRACKING
You will receive email updates from 'Shipbob' to track the status of your order.
SAME GREAT PRODUCT, BRAND NEW PACKAGING!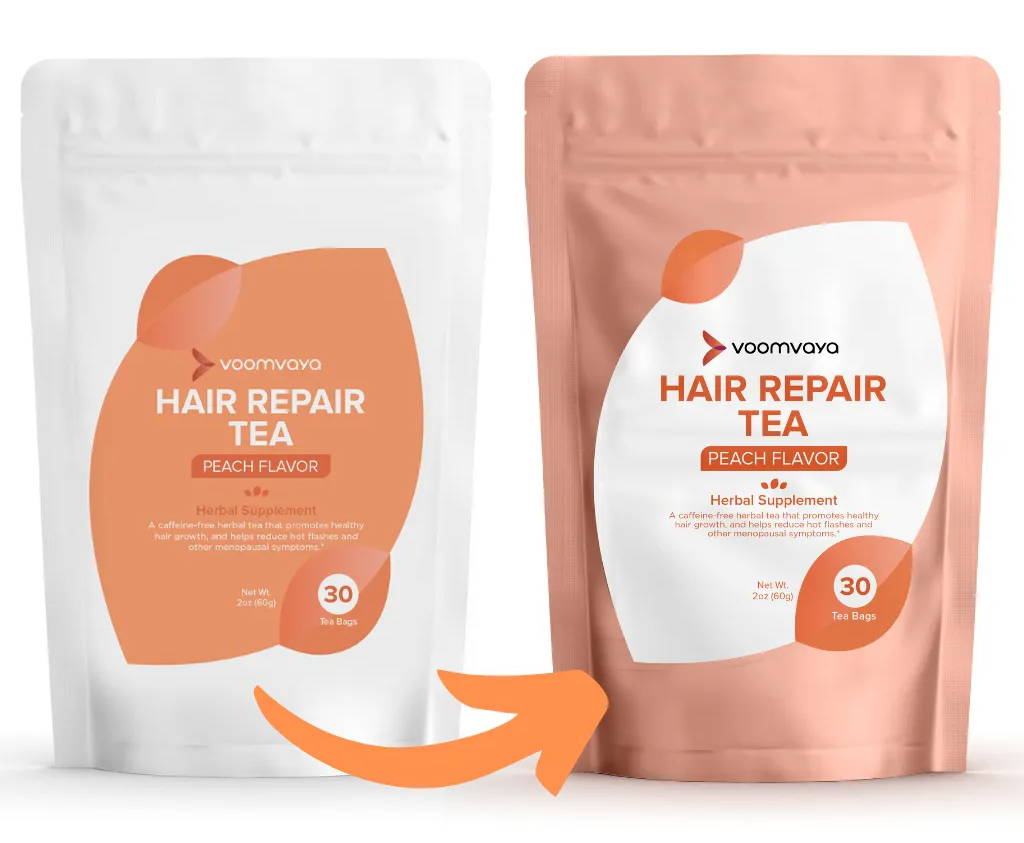 THREE EASY STEPS TO RESTORE BALANCE BACK TO YOUR BODY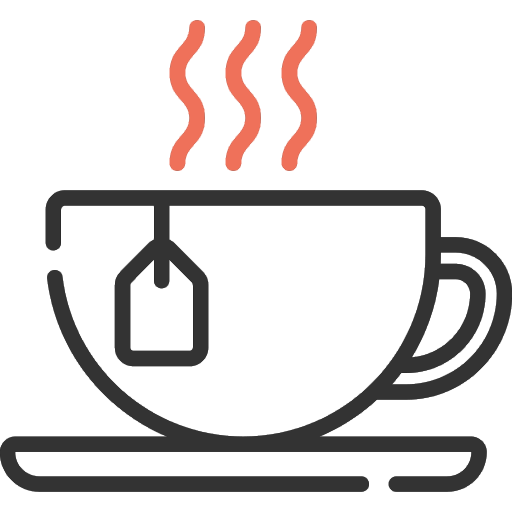 ADD 1 TEA BAG TO A CUP OF HOT WATER
Each pouch contains 30 convenient, ready to use tea bags. Just add to hot water and you're done!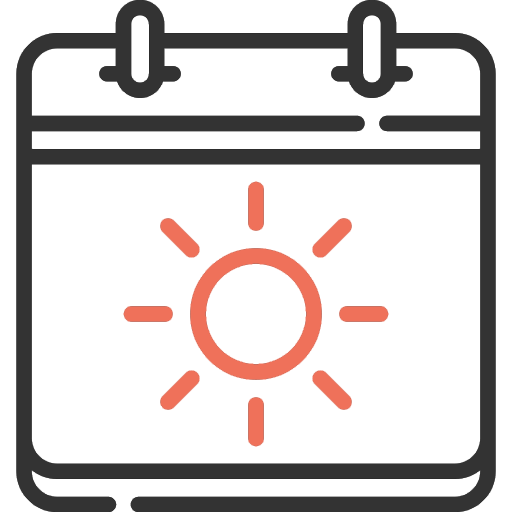 DRINK EVERYDAY AT ANYTIME OF THE DAY
Simply brew each tea bag for 5 minutes, and drink any time of the day. It's caffeine-free!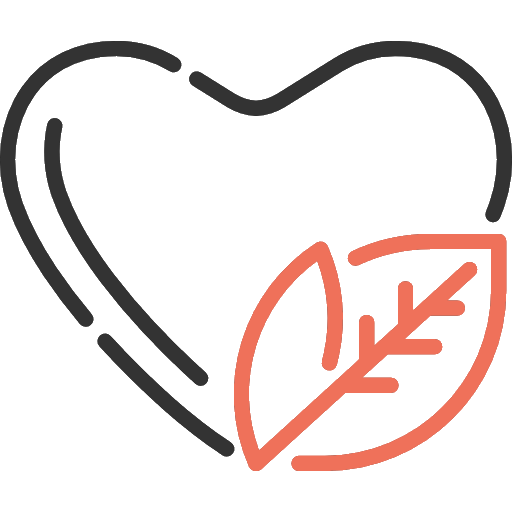 FEEL BALANCED & LOVE LIFE AGAIN
Love life and feel great every day as you start feeling like yourself again! Get that balance back in your life.
HAVE THICKER, HEALTHIER AND VOLUMINOUS HAIR
Hair Repair Tea is a 100% natural delicious herbal tea blend designed to help peri-menopausal/menopausal women have thicker, healthier and voluminous hair, so that they can feel happier, healthier and more confident.

It's caffeine-free, gluten-free, GMO-free, and made in the USA.
AN ABSOLUTE BREAKTHROUGH IN MENOPAUSE SUPPORT
For women who want drug-free relief from the symptoms of menopause, this body balancing tea blend is the perfect solution. This carefully crafted tea blend uses the highest quality natural ingredients to support women at any stage of menopause.
FREQUENTLY ASKED QUESTIONS
What are the benefits of Hair Repair Tea?
Because of the specific blend created, Hair Repair Tea can help with the following:
✔️ Helps strengthen hair

✔️ Helps accelerate hair growth

✔️ Helps thicken hair and add volume

✔️ Helps prevent hair loss

✔️ Helps improve memory

✔️ Helps boost energy

✔️ Increases ability to handle stress

✔️ Helps protect the heart

✔️ Helps reduces brain fog
How many tea bags are in each pouch?
Each pouch contains 30 convenient, ready-to-use tea bags. It's enough tea for 30 days. And as a plus, every tea bag is environmentally friendly, plastic-free and allergen-free.


How do I take Hair Repair Tea?
It's just like preparing any other cup of tea. Simply place one tea bag into a cup of boiling water, and allow to brew for 5-7 minutes.
Add honey or lemon to taste, or enjoy the natural peach flavor infused into every blend.


Can I drink this tea as an iced tea instead of hot?
Yes, you absolutely can drink the tea cold, as an iced tea.
Some of our customers have added their favorite flavors or fruit to the tea, or even consumed it as non-alcoholic mocktails.
These may be creative options for you if you don't normally enjoy hot teas.
How long will it take before I see some benefits?
Some people feel and see results almost instantly, but it really depends on individual needs and the complexities of each person's particular hormone imbalance.
Most customers have reported that they have seen significant positive changes in their body and mood between 14 days and a month or two.
Does this product contain nuts?
While we ensure that careful manufacturing practices are followed at all times, this product is manufactured and processed in a facility which may also process peanuts and tree nuts.
Can I drink it if I'm already taking HRT?
In many cases - YES, Hair Repair Tea can be used alongside your HRT.
Our advice: start low and go slow. Start with just one tea bag every day, and give it about 7 days to see how your symptoms respond.
Please always consult your doctor first before stopping HRT or if you have concerns about safety.


Will I experience any side effects?
Very unlikely, as Hair Repair Tea is all natural, and safe.
The only thing we warn against is not to give to any pregnant women, as this is intended for menopause relief.


Can I drink this tea long term?
Yes, of course you can, and in fact, we recommend you do so as well. Most research has found the maximum effect of these ingredients come in about 4-8 weeks time, and the longer you take it, the more it will help you.


Can I drink this tea if I have a medical condition?
Hair Repair Tea contains all natural ingredients which are very safe to consume. We do however advise speaking to your doctor to ensure you get the maximum benefits.
The only thing we actively warn against is not to give to any pregnant women, as this is intended for menopause relief. Women with uncontrolled high blood pressure should also seek their doctor's advice.
Do you offer a money back guarantee?
Yes of course. Like with everything you purchase on Menopause Tea, you are always protected by a 60-Day Money Back Guarantee.
If Hair Repair Tea does not help you as promised, simply send the unfinished product back to us, and we'll issue a complete refund.


At this stage, we only ship to addresses within USA and Canada.
TRY US RISK FREE WITH A 100% MONEY BACK GUARANTEE
A Cup Every Morning To Help Enhance My Hair Growth
I'm peri-menopausal. And I also have hypothyroidism. That's like a slow thyroid which gives me really slow metabolism. I do experience hair loss, dry skin, dry nails, things like that. So products like this really helps me out a lot. It also has organic eleuthero root which is a plus for all of us girls that are going through peri-menopause and menopause and post-menopause. We know how night sweats can get. I can tell you how many times I can sleep with a blanket on, with it off, with it on, without, I'm up all night taking blanket on and off, I get so hot in the middle of the night. And I'm sure a lot of you did, too. It has the peach to enhance it but I find that it has like a really nice, almost like a chocolatey smell to it. Smells really, really, really good. I'll have a cup every morning to help enhance my hair growth because, you know, we have to take care of our bodies. And not only just the inside, but on the outside as well so it's really important to do little things for yourself to make yourself feel good.
Hair tea
It's good, when I remember to drink it. I love that the tea is all herbal. There's one that is strong and really don't care for it. It's okay I like the idea that's It's helping me with the hit flashes and my hair.
Thank you Susan Kay
No more wigs
I'm menopausal and I've tried everything from vitamins to shampoos and nothing worked. But after one month of drinking this tea I noticed my hair became thick and no more breakage. In the 2nd month it was clear my hair had extensive growth. I now can make my own hair bun.
Taste great
Love the tea. Great taste is a plus but it has made my hair fuller and shinier my Grey's shine.
Love the hair repair tea!
Hair growth
Loved the tea. Noticed a decrease in hair falling and also growth of hair.